Cloud computing
on-demand availability of
computer system resources
Want to shift toward Cloud?
We are providers of a vast range of services, including composite solutions in either your or our data centers, that consist of combining data and cloud storage solutions to your devices.
We allow you to experience the best of all IT environments for which we provide you access to all regional, provincial, or national cloud carriers along with access to distant offices, regional, provincial or national offsite locations or national and international cloud servers.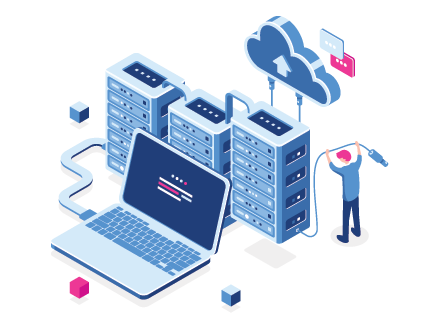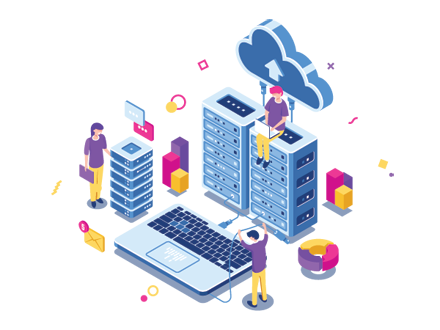 Now, what exactly is cloud computing? We provide services that enable our clients to deal, handle and reserve information to improve the manageability and decrease the supervision required eventually leading to better performance of applications.
Data security is very crucial as it ensures that you can carry out your normal routine as usual even in times of adversity such as a natural calamity or a technical fault leading to power break down.
Finding Out Your Cloud Policy
We will help you in defining the cloud policy that best serves your requirements and make sure you get the most out of this strategy.
Easily expand your IT capacity and functionality without buying hardware and facility space.
Your business vital system and data will be protected from loss and even theft.
Give your users greater flexibility to run apps and access data whenever and wherever needed.
Providing new services and functionality in a matter of hours
You'll never have to worry about losing your data in the event of any disaster.
Pay only for the capacity you use.
Advantages of Cloud Solutions
By using cloud computing solutions, you will spend less and get more. Cloud solutions are mainly used because they allow a cut down of the expenditure. it also, it increases the effectiveness, coherency, dexterity, safety and faster acquisition of services.

# Erbil, Iraq: Villa No.384, G3 - Dream City
# Baghdad, Iraq: Al-Amerat Street, Al-Mansur.
# Basrah, Algeria District, near Benghazwan Hospital.