Valimail Defend
Email Defender Soulation
DEFEND YOUR INBOX AGAINST PHISH
Keep your inbox safe from hacking emails
Hacking email has many different types, including gift voucher trick, wire transfer scam, qualification or identification robbery, W2 theft and so on. They pretend to be someone else and use the impersonation technique to attack. It can also be termed a fake identity, making it difficult for email security to track. They find it hard to monitor because of ever-changing tricks. As the Cybersecurity solutions secure, mail requires observing, arrangement and conservation.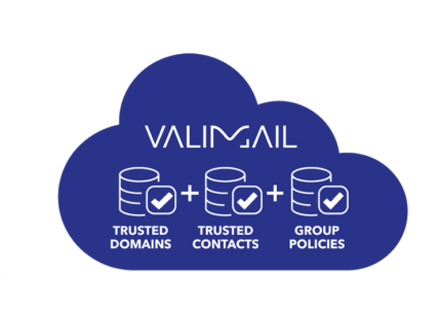 Accessible with industry-standard Wiegand and clock/information yield, are perfect with numerous OEM get to control frameworks. Peruse low vitality (charge card) or high vitality attractive stripe cards. The per-user interprets card data to choose Wiegand arranges as required by the OEM's controller.
Valimail's defender uses zero trust email security approach for absolute safety by quickly verifying each sender that sends your email and cross your secure email gateway in opposition to our data archive of more than 30 million Trustworthy .worthy domains. Furthermore, it instinctively contemporizes your concern contact list to our most trust-worthy shipper database. Once you are all done setting up the strategy, defend instinctively react on your all messages based on the procedure or plan and give shielding to all of your workers and by putting an end to all the incorrect positives. If the person who sends you mail is trusted, then the mail stays in worker inbox. But if the sender comes out to be not verified, the mail is indicated and moved to the group strategy. Cybersecurity solutions are that straight forward.
Key Characteristics
A single-click integration into your Microsoft office-365 and Google provides shielding intuition of your company, Including the volume of penetrating threats and warning from unverified domains and connections. If an emailing domain is not stored in your trusted contacts or domain, it will be marked as an untrusted domain.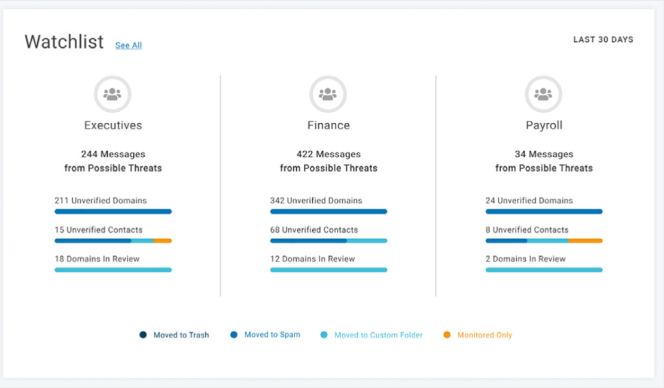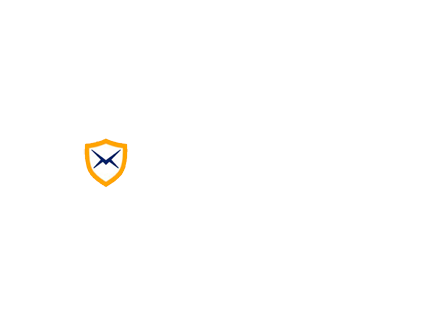 Guideline Control at Your Fingerprint
Protection provides entry to a large diversity of guideline control and arrangement on how to deal with unverified email traffic. The manager can allocate plans for the watch list, single mail slot, and traffic from the domain by following the steps.
Transfer to spam

Transfer to trash

Transfer to custom file

Attach label

Scan only
Shield Your Most Striked People
Through Cybersecurity solution(s), you can easily see the threats or warnings that target the workers at risk. For instance, the head, the department that determines the amount of wage due to each worker or finance department. Defend also gives the manager a skill to recruit a group of workers or single mail slots to watch lists, for uncomplicated entry to shielding insights and strategy to keep them protected and secure.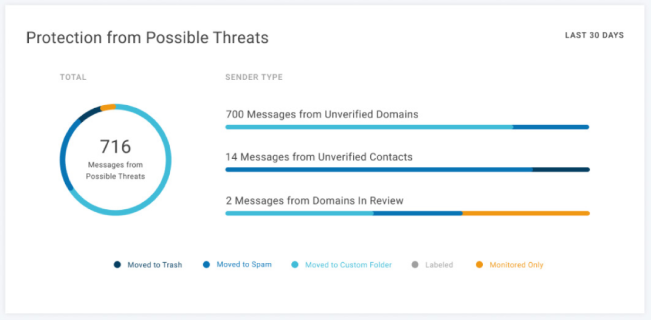 Stop Hacking Attacks
It provides shield to the workers from business email compromise (BEC) hacking and hostile email threats.

It completely penetrates the emails from unverified domains and directly unfastens the sign-up system, for instance, Gmail and yahoo.
One-click Combination
Consistent office365 and G-Suite link

It doesn't need any software or hardware to install

You will get protected in no time, which will also save your time
No-trust, Identification-based inbox shielding
It only gives access to mail delivery from trustworthy and verified domains and contacts

Contemporize the company's catalog of trusted "open sign up" communication
Straight Forward Strategy Arrangement
Granular command based upon part and danger appetite for every company.controls based on roles and risk appetite for each organization

It also has automated features of updated for unverified as well as trusted domain computing
Grabs what existing solutions miss
Gives standalone shield with fundamental and built-in content filters in 0365 and G suite. It can also be merged with existing security gadgets for layered protection

Accompaniment all famous SEGs
Comprehensive Reporting
Unverified sender volume, most highlighted inbox, and many more

Daily, as well as monthly volume tendency, envision
HOW IT WORKS
The World's Largest Repository of Trusted Domains

Valimail, the first of its kind, an evolving Identity-based, anti-fraudulent company that has been successful in ensuring the trustworthiness of its clients in terms of digital transmission of data around the globe since 2015. Valimail delivers a safe, cloud-native platform and authorizes the senders' data and identity to check whether or not there is a harmful entity that may damage or
exploit you, your data, or your privacy in any way. Valimail ensures their clients or users to show submissiveness and agreement to its rules and regulations to protect your brand and help it grow stronger. Valimail offers its services and authenticates large sums of data for some of the biggest and eminent organizations of the world including Uber, Splunk, Yelp, Fannie Mae, Mercedes Benz USA, and the U.S, and has won more than a dozen reputable Cyber Security Technology awards which shows that the company has been more than successful so far.
For more information visit www.valimail.com.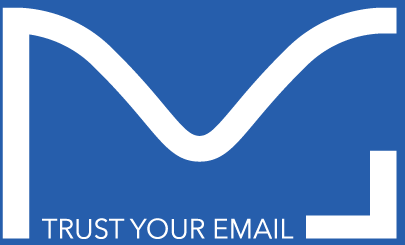 # Erbil, Iraq: Villa No.384, G3 - Dream City
# Baghdad, Iraq: Al-Amerat Street, Al-Mansur.
# Basrah, Algeria District, near Benghazwan Hospital.