Enterprise Network Solutions
EJAF provides an enterprise
network solution in Iraq
When it comes to data center networks, they are the most crucial part of the networking to a data center. These networks act as a connection between all the constituents of data resources. Datacenter networks must be logical, systematic, climbable and sharp enough to manage the increasing demand for computing. High optimum power by enterprises can be acquired easily by increasing the use of data center networks. EJAF provides an enterprise network solution by designing and executing many systems, including data centers and local area networks and the sites quickly recovered from any mishap.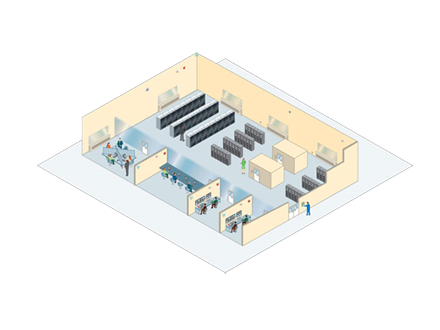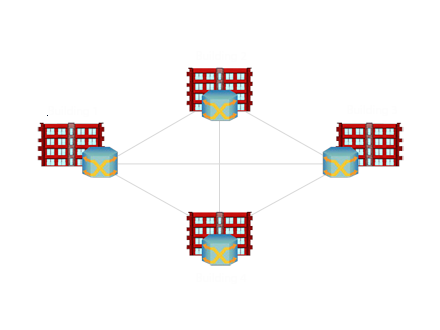 It is a network used to create a link amid different buildings. It has many components, but mainly it consists of two [LAN] within a specific location. Used in many different places. For instance, at schools and college campuses, at industrial areas, at army and military campuses, at various organizational campuses and many more locations. EJAF is very beneficial as it provides enterprise network solutions and ways to design and execute huge campus area networks, which in return upgrades, secures the system. Also, it makes sure that this network has high availability.
Wi-Fi can be defined as the modern technique and an enterprise network solution that connects a massive number of devices at several locations. It is mainly used in homes, offices and organizations. Moreover, Wireless connections lower the costs of expenditure and remove the difficulties one has to face when using cables for connectivity. EJAF enables the configuration, sending a safe remote system for information and voice traffic that flawlessly coordinates with center system empowering portability to clients.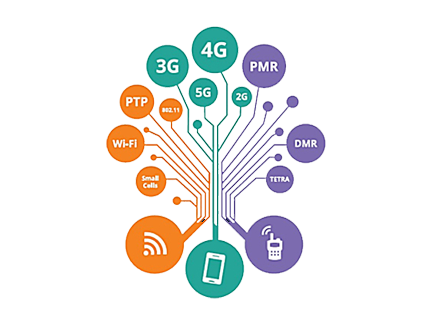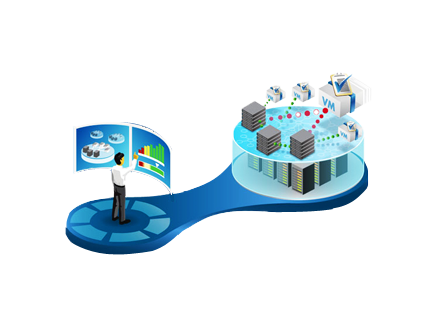 Network and Its Supervision
Network supervision means the scheme that is required to handle different computer networks. EJAF, by working with its partners, provides an enterprise network solution and an opportunity to oversee the functioning networks and control it from centralized configurations.
Software Defined Networks
It is a modern technique extracted by administrators of a network, which helps manage all the network services through a reflection of more elevated level usefulness. EJAF is the system integrator that provides beneficial enterprise network solutions by allowing the complete execution of software-defined networks spanning the structure and its practice.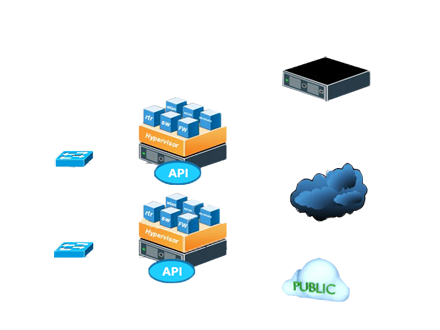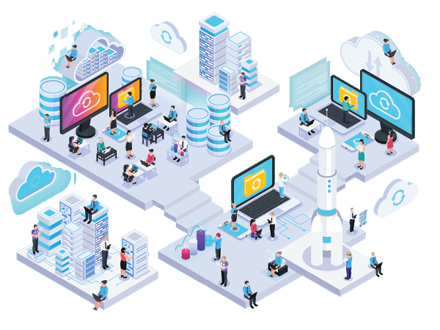 Unified Communication Solutions
A unified communication solution embeds deeply into the basic and advanced organization functions. For instance, present information, chats and internal protocols of communication. It also highlights the firm's capability of augmentation of portability like web conferencing through video and audio. Instant sharing of work data and information, whiteboards and controlled call. Not to mention, incorporated phone messages, email and tele-copying. We at Ejaf have a wide range of abilities to coordinate various methods of communications into different system stages that will help in empowering the clients to accomplish unified communications.

# Erbil, Iraq: Villa No.384, G3 - Dream City
# Baghdad, Iraq: Al-Amerat Street, Al-Mansur.
# Basrah, Algeria District, near Benghazwan Hospital.